Interested in becoming a foster or adoptive parent?
Becoming a foster or adoptive parent is one of the most challenging but rewarding things in life. You have the opportunity to accept children into your home from all walks of life. There's a lot to think about and pray about. You may have questions about your family situation or how the process works. We want to assure you that we will walk through this with you every step of the way.
Fill out the form below to get started.
"Speak up for those who cannot speak for themselves, for the rights of all who are destitute."
-Proverbs 31:8 (NIV)
Circle of Support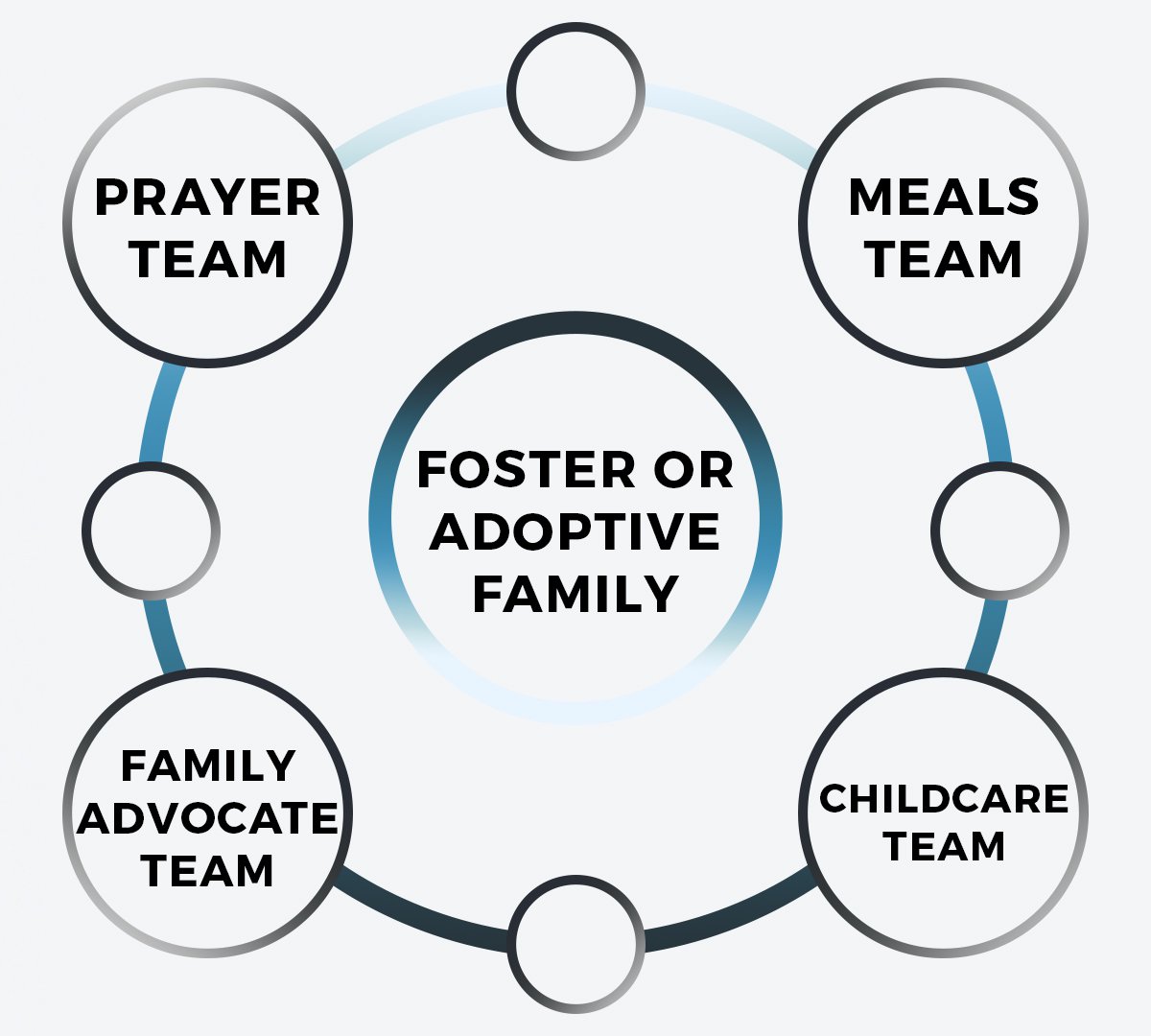 This is the circle of support, in these four primary areas this is how our church can volunteer to support the foster or adoptive families. We hope to expand beyond these four areas in the future, but for right now, we would like to focus on providing childcare, meals, prayer, and a family advocate to walk along side you. Remember that you are not alone in this. You have a great church to support you!